Our team offers high-quality asphalt and paving services to help you complete your project.
In our experience here at AAA Top Quality Asphalt, many people take the roads they drive on for granted until those roads fall into disrepair. It's difficult to drive on streets, driveways, or parking lots riddled with potholes, and poor road conditions make it harder to get anyone where they need to go.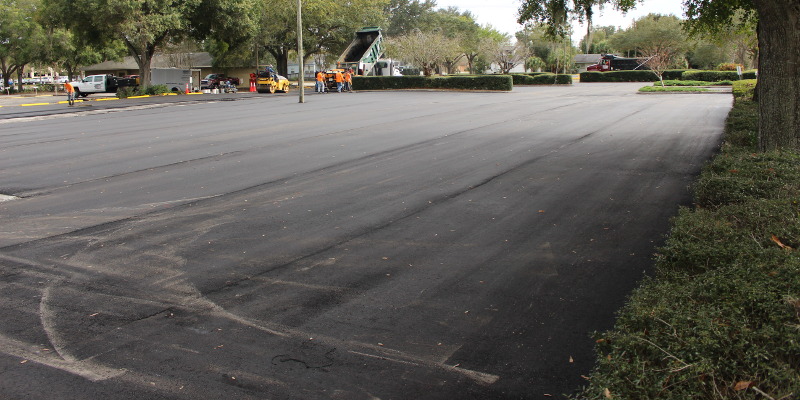 If you are responsible for maintaining roads or other asphalt surfaces, you can turn to our team to get the help you need to keep them in great condition. We have extensive experience in the asphalt industry, and you can count on us to provide the high-quality asphalt paving services you need.
Although there are other materials used to pave roads and similar structures, asphalt remains one of the most popular options, and for good reason. Asphalt offers many benefits, including:
Durability – With proper maintenance, asphalt pavement can last up to 20 years.
Cost-effectiveness – Asphalt is also one of the most affordable paving materials on the market, which is a big factor in its popularity.
Noise reduction – Another benefit of asphalt pavement is its ability to reduce road noise.
Speed of installation – Lastly, since asphalt can be installed more quickly than other types of pavements, it will be ready for driving much sooner as well.
Our team is proud to serve the community here in Lake Wales, Florida, and we want to help you do what's best for your property or project. If you need to pave a road, driveway, parking lot, or other structure, we encourage you to give us a call to learn more about the benefits of asphalt.
---
At AAA Top Quality Asphalt, we offer asphalt services in Lakeland, Brandon, Tampa, Plant City, Winter Haven, Clermont, Mulberry, Davenport, Lake Wales, Riverview, Winter Garden, Kissimmee, Maitland, Orlando, St. Petersburg, and Auburndale, Florida