Use our asphalt overlay services to give your roads or parking lots a smooth new surface.
Whether it's down a long street or through a small parking lot, no one likes driving on asphalt that's full of cracks or potholes. If you are tired of the rough pavement, you should enlist professional help to get the problem fixed. Many people hesitate to address such problems out of worry that they'll ultimately have to tear up the old asphalt before a new surface can be laid, and that this process will take a long time and cause them extended inconvenience. However, a faster method is available, and we at AAA Top Quality Asphalt have the right experience and equipment to provide it. This method is called asphalt overlay, and it will have you back on the road faster.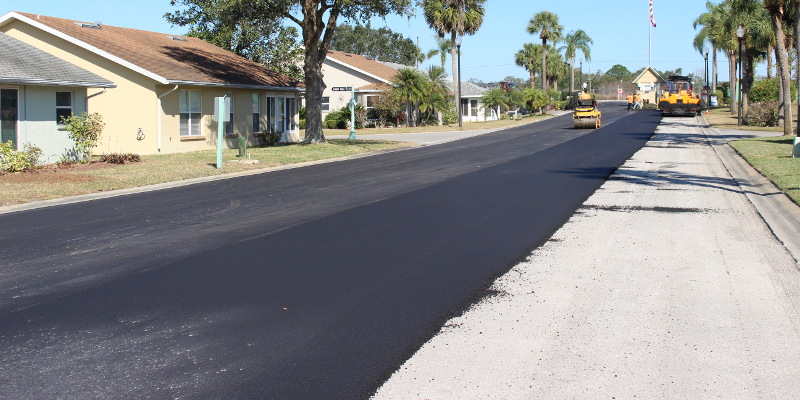 As its name suggests, asphalt overlay does not tear up the old surface entirely, but rather uses the existing pavement to form a base for a new layer of asphalt. In this process, our team will first need to even out the existing surface so that the new layer can be smooth and can bond correctly; once that's done, a new layer of asphalt, typically 1.5 to 2 inches thick, is applied over the base layer and left to cure. Our team at AAA Top Quality Asphalt is committed to a high standard of work and efficiency, and we will make sure that you get high-quality, long-lasting results while also getting the job done quickly.
We at AAA Top Quality Asphalt are proud to serve the Winter Haven, Florida community. With over 40 years of experience in the asphalt industry, we are one of central Florida's leading pavement contractors, and we strive always to uphold that reputation. If you are interested in our asphalt overlay surfaces for your bumpy roads or parking lots, call our team today to schedule a consultation.
---
At AAA Top Quality Asphalt, we offer asphalt overlay services in Lakeland, Winter Haven, Tampa, Clermont, Brandon, Plant City, Mulberry, Davenport, Lake Wales, Riverview, Winter Garden, Kissimmee, Maitland, Orlando, St. Petersburg, and Auburndale, Florida.