Our asphalt overlay services will make your existing surface like new again.
At some point in your driving career, you've most likely had to deal with a traffic jam that came about because a lane on the highway was closed so the asphalt could be ripped up. In many cases, ripping up the existing structure and starting over is the only way to ensure that a new asphalt surface has the strength and durability it needs. However, in other cases, a method known as asphalt overlay may be a viable solution. Instead of tearing out the existing surface altogether, asphalt overlay uses it as a base on which to apply new layers of pavement. If you have a street, parking lot, or other asphalt paving project, our team at AAA Top Quality Asphalt can advise you on which method is best for your purposes.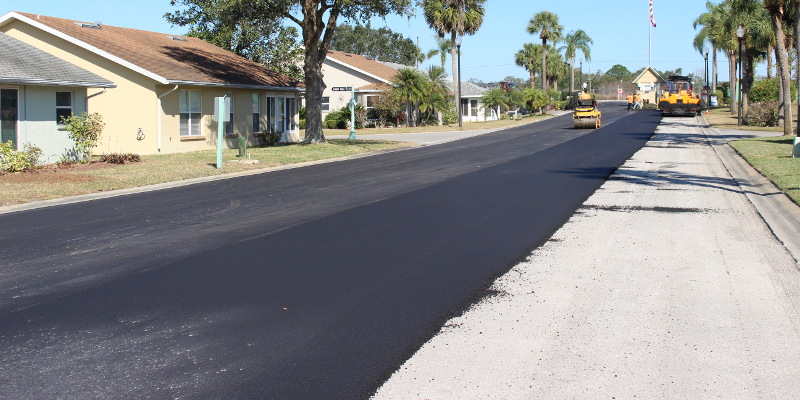 Even in asphalt overlay, the new layer of asphalt is not applied directly over the current surface. First, our team at AAA Top Quality Asphalt will inspect the base layers to ensure that there are no structural problems or issues with drainage. If it is suitable, we'll then move on to the milling stage, which will remove the top layer to ensure that there is a smooth, level surface, with no cracks or potholes, on which to apply the new asphalt. Depending on the level of wear, the milling process will remove 1 to 3 inches of material. After milling is complete and any structural problems have been addressed, our team will lay down a new layer of asphalt to give you a smooth new road or parking lot that will last for years to come.
Our team here at AAA Top Quality Asphalt is proud to serve the Tampa, Florida community, and we want to make sure you get the best results for your project. If you think that asphalt overlay may be a good fit for your paving needs, call our team today to get our professional opinion.
---
At AAA Top Quality Asphalt, we offer asphalt overlay services in Lakeland, Winter Haven, Tampa, Clermont, Brandon, Plant City, Mulberry, Davenport, Lake Wales, Riverview, Winter Garden, Kissimmee, Maitland, Orlando, St. Petersburg, and Auburndale, Florida.