With over 40 years of experience in the asphalt industry, we can take care of any issues you have with your blacktop driveway in Brandon, FL.
Blacktop Driveway in Brandon – At AAA Top Quality Asphalt, we know that keeping your blacktop driveway in prime condition is an important aspect of maintaining the value of your home, not to mention the state of your vehicles, since blacktop that is severely cracked can cause tire or other damage. Luckily, there are some steps you can take to prevent cracks or other damage to your blacktop driveway.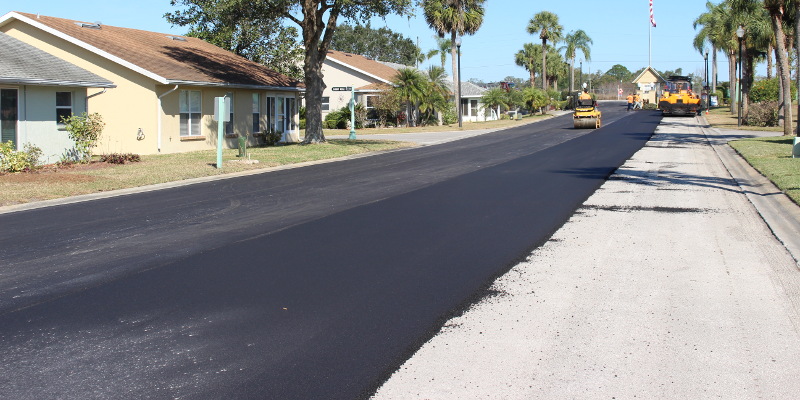 Some of the steps you can take to keep your blacktop driveway in excellent condition include:
Keep it clear of grass clippings and other plant debris. These can carry seeds, which can fall into cracks in the blacktop and begin to grow, thus causing the blacktop to crumble.
Clean up any oil spills quickly in order to prevent stains.
Have us come and reseal your blacktop driveway every 3-5 years. This will extend the durability of your driveway and allow us to keep an eye on the condition of your driveway and give you an idea of how long it will be before resurfacing is necessary.
Following these basic steps can help your blacktop driveway to remain in good condition for decades.
When you need blacktop services, contact us. With over 40 years of experience in the asphalt industry, we have the knowledge and machinery needed to take care of any blacktop issues you may experience quickly and effectively.
If you are in need of asphalt services in Brandon, FL, contact us. Let our licensed professionals assist you in preserving your blacktop driveway for years to come.
At AAA Top Quality Asphalt, we install blacktop driveways in Lakeland, Brandon, Tampa, Winter Haven, Clermont, Plant City, Mulberry, Davenport, Lake Wales, Riverview, Winter Garden, Kissimmee, Maitland, Orlando, St. Petersburg, and Auburndale, Florida.