There are so many things that you can customize about the appearance of your home, business or commercial property. You can decide on colors, style and a myriad of other tiny details. Another component that you can customize that many people don't realize is your driveway! Here at AAA Top Quality Asphalt, we want to give you a few reasons to consider choosing a blacktop driveway if you haven't already.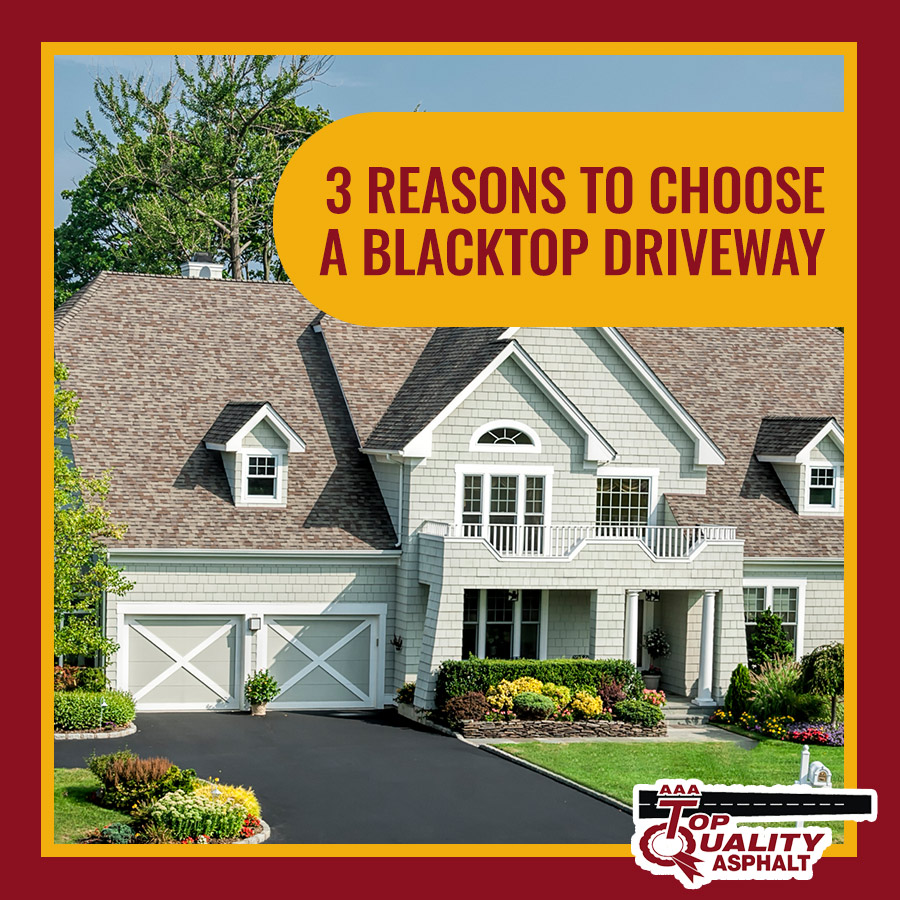 Long Lasting. Unlike other materials, blacktop driveways can last up to 20 years! That's longer than many types of roofing materials. With a long-lasting blacktop driveway, you don't have to worry about the cost of repairs or replacement for the next two decades!
Easy Maintenance. Blacktop driveways don't require a lot of maintenance to keep them looking great. Since blacktop is a little flexible, it doesn't crack like other materials would due to shifting soil or fluctuating temperatures. If you have a blacktop driveway sealcoat applied every few years, your blacktop driveway will be one of the easiest maintenance items on your property.
Attractive. A blacktop driveway isn't just easy to maintain, it's easy on the eyes as well. Because small repairs or patches can be made almost seamlessly, your blacktop driveway can always look attractive. Additionally, you don't have to worry about someone leaving an unsightly dark oil stain on your light concrete with a blacktop driveway.
At AAA Top Quality Asphalt, we would love to help you with any of your blacktop needs, including blacktop driveway maintenance or installation. Please let us know how we can help you today.