Many homeowners and facility managers shy away from redoing their driveways; choosing instead to deal with crumbling material and growing cracks by patching up the bad spots. This may be more cost-effective in the short term, but it can cause big headaches down the road.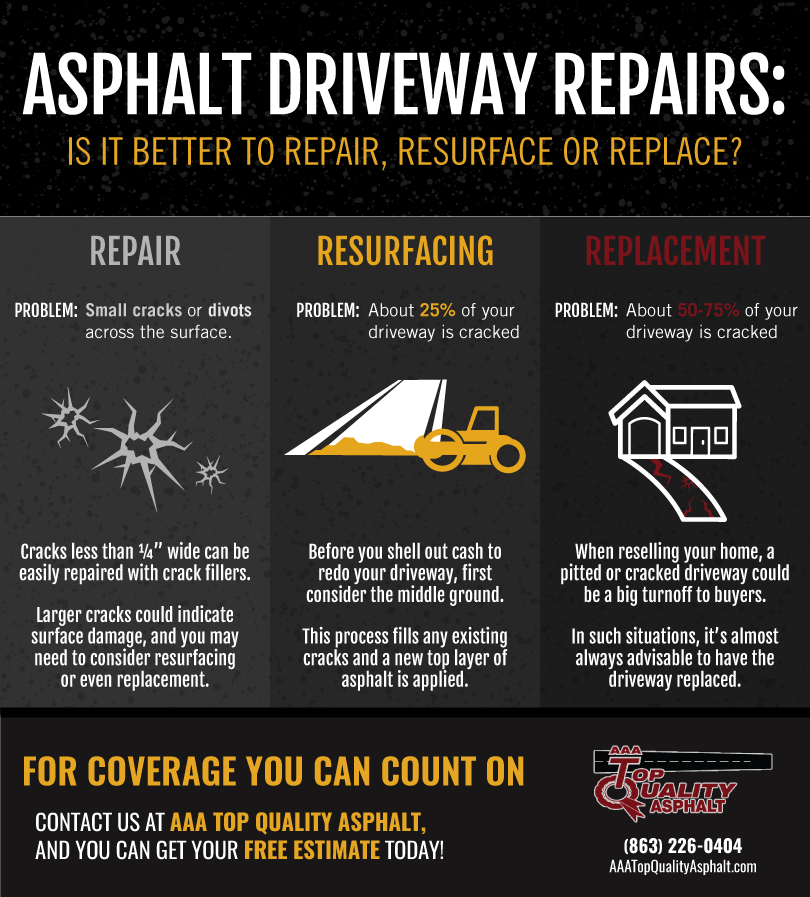 Let's take a brief look at the question: asphalt replacing, asphalt repairing or asphalt resurfacing?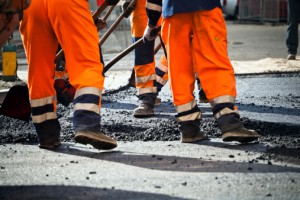 Repair: Cracks less than ¼" wide don't really indicate deeper damage to the surface, and they can be easily repaired with crack fillers. With anything bigger, you may need to consider asphalt resurfacing or even replacement.
Replacement: A driveway can complete the aesthetic look of a house, which is very important for homeowners who are trying to sell. For potential buyers, a pitted or cracked driveway could be a big turnoff. In such situations, it's almost always advisable to have the driveway replaced, rather than patch it up.
Asphalt Resurfacing: Before you shell out cash to redo your driveway or deal with bad patches, first consider the middle ground. An experienced contractor can resurface it, which essentially means that the top layer is removed and replaced. This will give your driveway a completely new look at a fraction of the price, and unless there are problems with the foundation, the pits and cracks that are covered up won't return for a long time.
For coverage you can count on, contact us at AAA Top Quality Asphalt. We offer multifaceted, turnkey, self-contained solutions for homeowners, general contractors, municipalities, property owners and developers in Lakeland, Florida, and surrounding areas.