Whether you are looking for a solution to clearly define your lawn and garden space or a commercial property owner looking for a way to enhance your landscaping, concrete curbing has many benefits.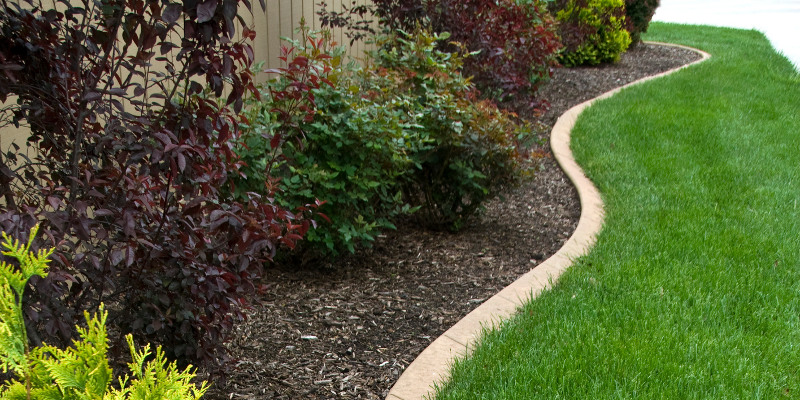 Curb Appeal– Unlike traditional methods of edging, concrete curbing provides you with a more natural visual appeal as it accommodates a variety of shapes, including circles, bends, right angles and more. Curbing comes in a variety of colors and styles to enhance the look of your home or property.
Simplifies Maintenance– Unlike wood, plastic, brick or stone, concrete curbing will not rot, become brittle or discolored, or move under harsh weather conditions. Weeding and trimming your garden is also simplified with concrete curbing since it is a solid surface. If it gets muddy or dirty, concrete curbing can simply be sprayed down with a hose and look as good as new.
Cost Effective– Concrete curbing is not only simple to install, it is also more cost effective than its metal, wood or plastic counterparts. When combined with its low maintenance and appealing properties, concrete curbing is becoming a more popular choice for both homeowners and commercial property owners.
Fast Installation– Our expert team wants to get the job done right the first time! If you have existing concrete that needs to be removed, we are sure to leave your parking lots and/or driveways in pristine condition before we leave so you can move on to your next project.
At AAA Top Quality Asphalt, we are meticulous with our work. While we are known for asphalt surfaces like our name implies, we also have many years of experience with concrete curbing to add visual appeal and architectural design elements to your property. Whether you are searching for car stops or landscape curbing, our team would love to help you create the perfect design. Call us today to start on the landscaping your property deserves!