Do you love having an asphalt driveway, but have noticed it being worn or damaged by the test of time? Asphalt is an incredibly durable material, but it can still fall victim to the wear and tear of natural elements over an extended period of time. The good news is that asphalt driveway repair can be an easy fix and a fraction of the cost of repairing a concrete driveway.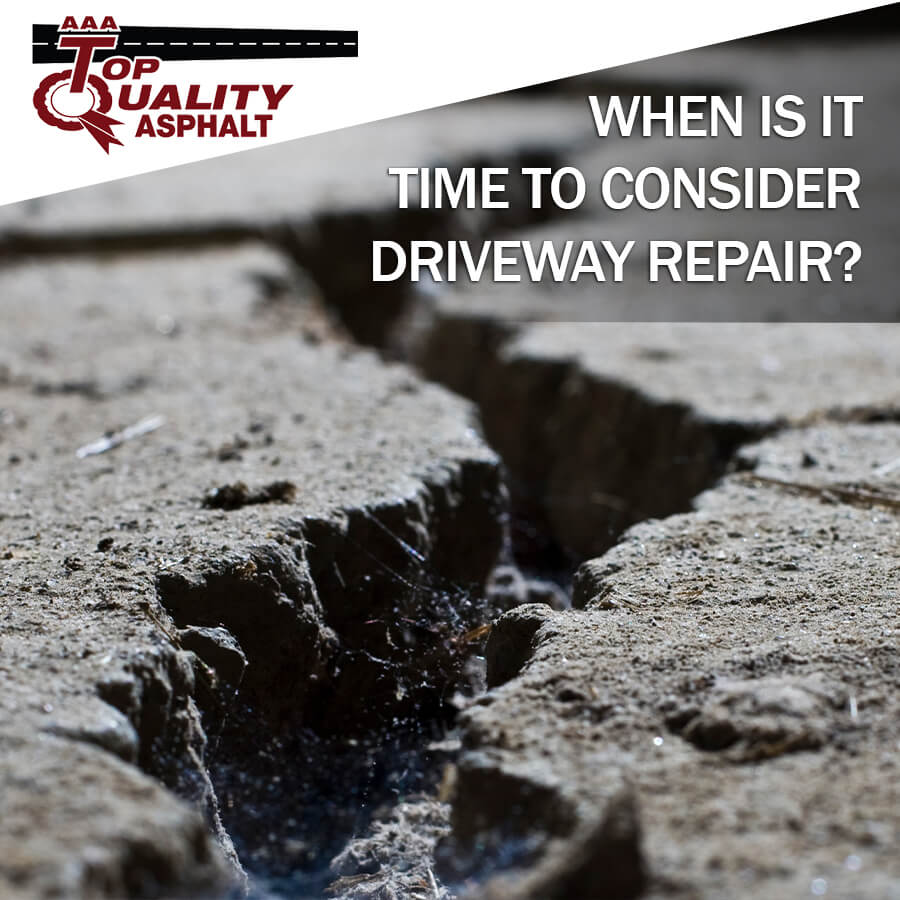 Our team members at AAA Top Quality Asphalt are experts at knowing just what you need to get your asphalt driveway looking good as new! There are a few ways to help you determine what type of driveway repair you need:
Crack Repair — If you have noticed little blades of grass growing through your driveway or fine cracks in your asphalt, then you may only need a simple crack repair. When you have small cracks in your asphalt driveway repaired, this prevents water and debris from causing those cracks to expand and to become even larger. Once you have large cracks in your asphalt, your driveway is susceptible to more extensive damage as it breaks apart. If you notice small cracks, call your asphalt repair company for quick and easy repair that will prevent your asphalt from needing more extensive repair in the future.
Resurfacing — If your asphalt driveway is filed with holes, cracks, ridges, or it seems uneven, you may want to have your driveway resurfaced. Having your asphalt driveway resurfaced is still an easy fix and will have your driveway looking like new!
If you need driveway repair, don't hesitate to call our crew at AAA Top Quality Asphalt today. Our team will provide you with the best service possible.