Asphalt Paving Contractor, Winter Haven, FL
We are highly experienced asphalt paving contractors in Winter Haven, FL.
Asphalt Paving Contractor in Winter Haven – If you are looking for a quality asphalt paving contractor that handles asphalt paving, asphalt resurfacing, blacktop paving, asphalt sealing, asphalt preventative maintenance and asphalt repairs in the Winter Haven, Florida area, look no further than AAA Top Quality Asphalt. For over a decade, we have been taking care of both residential and commercial needs for asphalt projects. You can count on us for quality work done on time.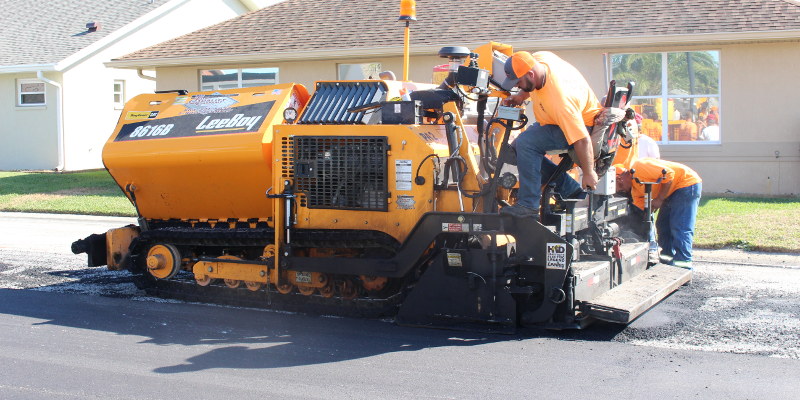 Besides being a highly experienced asphalt paving contractor, we also go way beyond the typical service you might expect. We even offer 12-month in-house financing for both residential and commercial customers. This service speaks of our commitment to our customers and to our financial strength.
How Long Does It Take To Pave a Driveway?
If you're getting ready for a driveway paving job, you may be wondering exactly how long it's going to take for all the work to be done. After all, you want to get back to your normal routine as quickly as possible. There are several factors affecting the answer to this decision, but generally, asphalt paving doesn't take more than a day or two.
Factors affecting the length of time it takes to complete a paving project include:
Whether you need a new road base installed
The scope and size of your driveway (length of the drive, parking pad installation, difficult corners, etc.)
Inclement weather
The time it takes for the asphalt to set
We have the machinery and manpower to handle a number of projects simultaneously in the Winter Haven area. On every job, we keep our attention on every detail to make sure you are completely satisfied with the results. Our meticulous efforts will be apparent at every point through your project, from demolition & excavation, if needed, to the finished project, which always means leaving the place clean.
We encourage you to give us a call to schedule a meeting in which we can assess the job and provide you with a free estimate for the costs and the timeline in which the project can be completed. You won't find a better asphalt paving contractor with the expertise and dedication to customer service that we do. Coverage you can count on!
---
At AAA Top Quality Asphalt, our asphalt paving contractors proudly serve Brandon, Plant City, Tampa, Riverview, Lakeland, Auburndale, Winter Haven, Winter Garden, Mulberry, Clermont, Davenport, Lake Wales, Kissimmee, Maitland, Orlando, and St. Petersburg, Florida.