As your asphalt paving contractor, we guarantee that you'll be more than happy working with us in Tampa, FL.
Asphalt Paving Contractor in Tampa – Your asphalt paving contractor needs to have the machinery and manpower necessary to get your paving job done right. If you're still looking for the right contractor, turn to us at AAA Top Quality Asphalt. Not only do we have the team and equipment needed to handle your paving project with ease, but we're also fully committed to the success of your project.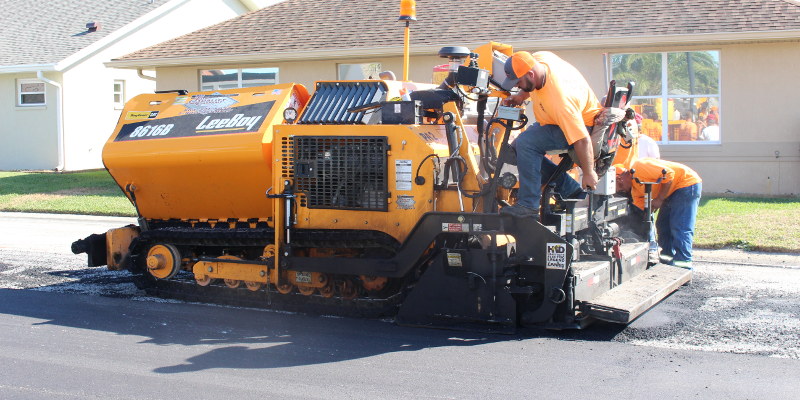 As an asphalt paving contractor, we've been taking on asphalt paving projects of all sizes for commercial and residential projects for over a decade. There's a reason why we're still around, and you can count on us for quality results and a positive overall experience.
We realize that when it comes to asphalt paving, every project will have different requirements, a different budget, and a different timeline. We pay attention to these qualities and come up with a plan that works well for our clients. We'll do the same for you, so you never want to go with a different asphalt paving contractor the next time you need more paving work done. The best part is that we'll give your project unparalleled attention to detail and always be there to answer your questions along the way.
No matter the size of your project, we will go above and beyond your expectations.
Is an asphalt driveway right for your home or business?
We have 40 years of combined experience in the asphalt industry.
Excellent job
"Excellent job on our company driveway. Very dependable and amazing turnaround time. I would recommend this company to anyone."
★★★★★ Crystal H.
Ultimately, as your asphalt paving contractor, we guarantee that you'll be more than happy working with us. Please contact us at AAA Top Quality Asphalt today to find out more about our paving solutions and to discuss the parameters of your upcoming project in Tampa, Florida.
---
At AAA Top Quality Asphalt, our asphalt paving contractors proudly serve Brandon, Plant City, Tampa, Riverview, Lakeland, Auburndale, Winter Haven, Winter Garden, Mulberry, Clermont, Davenport, Lake Wales, Kissimmee, Maitland, Orlando, and St. Petersburg, Florida.