Contact us today to learn more about what our asphalt paving contractors can do for you in Brandon, FL.
Asphalt Paving Contractor in Brandon – When it comes to finding the right asphalt paving contractor for the new driveway or walkway at your home, there are a few tips that can make the process easier. You can start by asking friends or family members in the area if they have ever hired a company to perform this service, as they are great resources and can often provide personal experiences and tell you about their interactions with the technicians.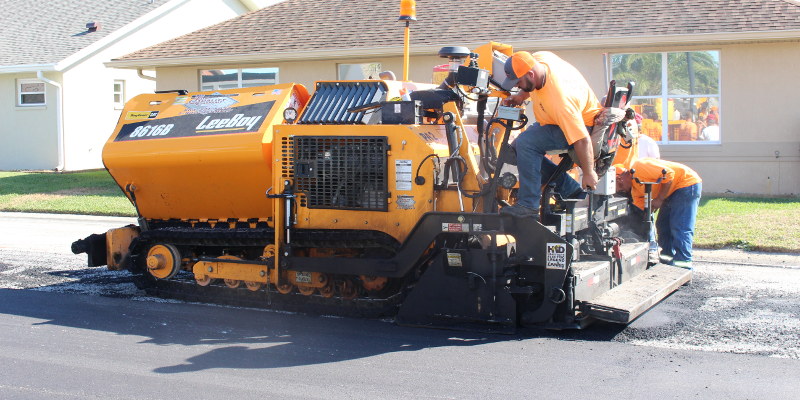 Before you agree to anything, make sure the company has proper insurance and is licensed and bonded, as this is an absolute necessity in the construction world. Be wary if an asphalt paving contractor has a "cutting-edge" way of performing the job that will minimize work time or lessen the number of laborers needed. There are specific tasks required when pouring and setting asphalt that must be done in a certain way to make sure it dries properly and is level and smooth. Some contractors will also claim that they are working in your neighborhood and have extra materials that they can sell to you at a discounted price, but you should avoid these scams.
There are people throughout the country that claim to be asphalt paving contractors but won't do the job right. Instead of taking a chance on this happening to you, you can contact us at AAA Top Quality Asphalt. We have been working in the Brandon, Florida area for years and have hundreds of happy customers with whom we have worked on jobs in the past. We have a quality concrete and asphalt department with technicians who do excellent work. Contact us today to learn more about what our asphalt paving contractors can do for you!
---
At AAA Top Quality Asphalt, our asphalt paving contractors proudly serve Brandon, Plant City, Tampa, Riverview, Lakeland, Auburndale, Winter Haven, Winter Garden, Mulberry, Clermont, Davenport, Lake Wales, Kissimmee, Maitland, Orlando, and St. Petersburg, Florida.