Road safety devices can provide greater protection to your parking lot in Brandon, FL.
If you own a business or other property that receives frequent traffic, you know that most drivers are responsible. However, sometimes there are situations such as medical conditions or distracted driving that can create a hazard for people who are accessing your parking lot. Luckily there are a few road safety devices that you can install to provide greater protection to your parking lot.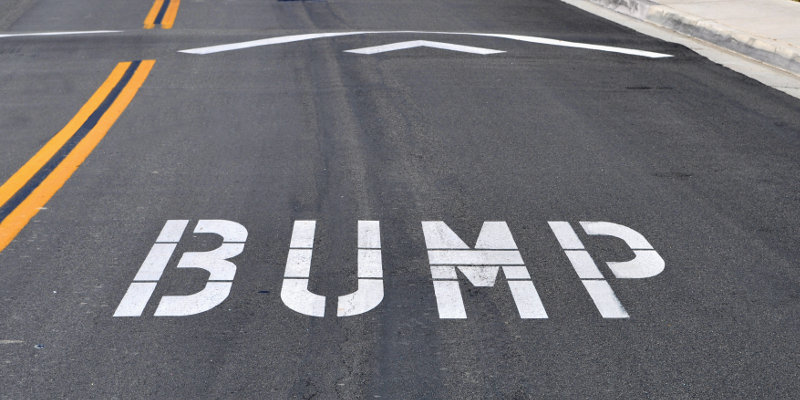 Some of the road safety devices that provide the greatest protections include speed bumps, roadway reflectors, detectable warning grids and bollards. If we take a quick look at each one of these, we can discover how they can make your area safer.
Speed bumps help to slow vehicles in high foot-traffic areas.
Roadway reflectors are particularly valuable at night, since they reflect vehicles headlights and allow drivers to see the curve of the road, thereby preventing possible collisions.
Detectable warning grids provide greater safety for pedestrians, particularly those who are blind, by signaling that they are approaching a road and need to exercise caution.
Bollards are those thick posts that you see outside of store entrances. These are especially beneficial in helping to stop out-of-control cars from coming through the front doors of the store.
If you are interested in learning more about how our road safety devices can assist in making your business parking lot in Brandon, FL a safer place, contact us at AAA Top Quality Asphalt. We are confident that we have the perfect solution to increase your traffic safety.
At AAA Top Quality Asphalt, we install road safety devices in Lakeland, Brandon, Tampa, Winter Haven, Winter Garden, Clermont, Plant City, Mulberry, Davenport, Lake Wales, Riverview, Kissimmee, Maitland, Orlando, St. Petersburg, and Auburndale, Florida.