Increase the lifespan of your Lakeland, FL driveway or parking lot with asphalt sealer.
Asphalt Sealer in Lakeland – Asphalt is a wonderful material for everything from driveways to large parking lots, but unless it is properly maintained with asphalt sealer on a regular basis, it can have a much shorter lifespan than you may expect. There are so many things that will deteriorate your pavement. The elements themselves provide rain and sun that are constantly at work weakening your surface. Other items such as gasoline and oils that escape from vehicles are also a problem. By regularly applying asphalt sealer, you can reduce the detrimental effects of these elements.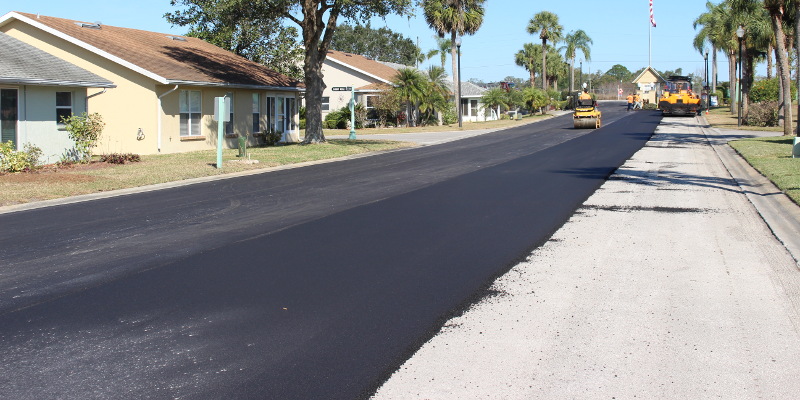 The key to asphalt sealer is having it applied to the proper specifications to provide the ultimate protective seal. At AAA Top Quality Asphalt, we have been providing this service professionally to the Lakeland, FL area for over a decade. Our professionals are not only experienced at doing the best asphalt sealer job possible, but they are also pros at managing the traffic – both vehicle and pedestrian – so there is minimal disruption to your business and reduced confusion overall.
Furthermore, you can expect a completely cleaned area when we are finished, so your property looks perfect and improved when our crew leaves. You gain an enhanced appearance to your property and peace of mind that you have protected your pavement against serious deterioration that could result in needing the entire area replaced.
Give us a call today to get a free quote on our asphalt sealer services and our maintenance program for keeping your pavement looking its best at all times.
---
At AAA Top Quality Asphalt, we offer asphalt sealer services in Lakeland, Clermont, Tampa, Winter Haven, Brandon, Plant City, Mulberry, Davenport, Lake Wales, Riverview, Winter Garden, Kissimmee, Maitland, Orlando, St. Petersburg, and Auburndale, Florida.