An asphalt sealer is a great way to boost the curb appeal of your Tampa, FL home or business.
Asphalt Sealer in Tampa – Have you ever thought about what a stranger would think of your home or business? That old adage of "you never get a second chance to make a first impression" is not only true when meeting other people for the first time; it is also applicable to your home or business. At AAA Top Quality Asphalt, we want to make sure that the first impression people get from your property is a positive one.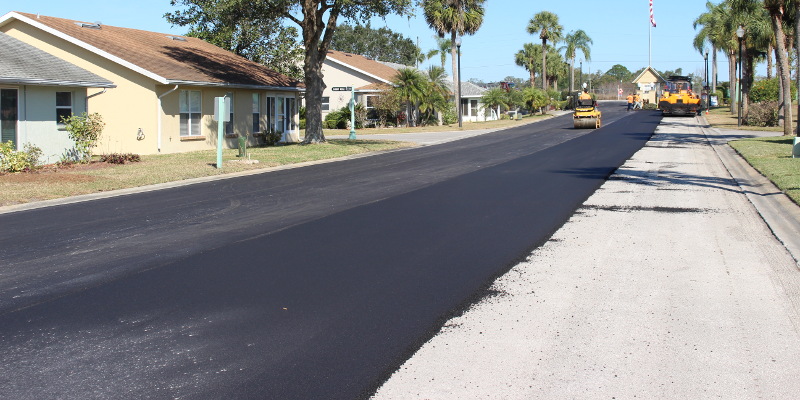 An asphalt sealer is a great way to boost the curb appeal of your Tampa, Florida home or business. Streamlined and smooth, our asphalt sealers will refresh and rejuvenate even the most unsightly, tired-looking driveways and pavements. Your beautiful property will no longer be marred by unsightly weeds, cracks, potholes or grease stains. Furthermore, because our asphalt sealer is applied professionally with quality materials, you can rest assured knowing that your driveway will continue to look striking for years to come.
When you choose an asphalt sealer from AAA Top Quality Asphalt, you're not just benefitting from our high-quality materials; you're benefitting from our years of experience, as well. For over a decade, we have been in business by doing quality work with professional-grade tools and materials. We know that you'll be able to see the difference between our skilled and professional results and those of less-experienced sealers.
If your driveway or parking lotis starting to show tits age, call us at AAA Top Quality Asphalt to learn more about asphalt sealer. We can help restore your asphalt to its original beauty and ensure that all first impressions of your property are good ones.
At AAA Top Quality Asphalt, we offer asphalt sealer services in Lakeland, Clermont, Tampa, Winter Haven, Brandon, Plant City, Mulberry, Davenport, Lake Wales, Riverview, Winter Garden, Kissimmee, Maitland, Orlando, St. Petersburg, and Auburndale, Florida.