Blacktop Driveway, Winter Haven, FL
When a Winter Haven, FL blacktop driveway is installed correctly and well-maintained, it can last for decades to come.
Blacktop Driveway in Winter Haven – When deciding how to pave your driveway, you may feel overwhelmed by the options that are available to you. You can choose brick, stone, pavers, and even gravel. One type of driveway that may be overlooked is the blacktop driveway. A blacktop driveway, or asphalt driveway, has many benefits that you should consider.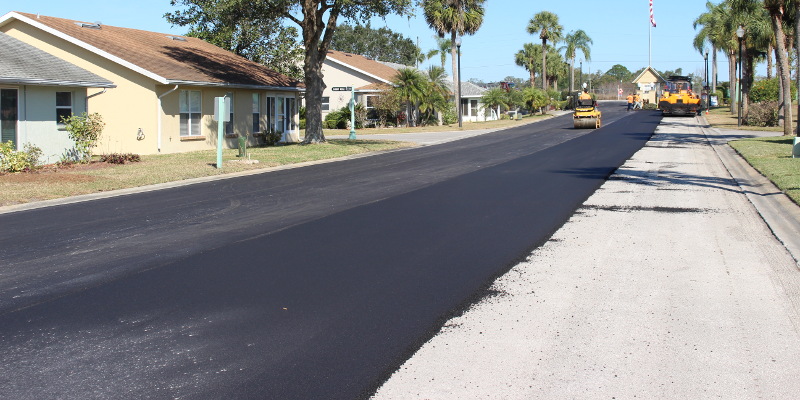 When a blacktop driveway is installed correctly and well-maintained, it can last for decades to come. Asphalt's longevity makes it ideal for someone who desires a cost-effective driveway or wishes to get the most out of their investment. Blacktop driveways also add beauty to a home. The sleek black color adds richness and depth to any property.
Three Easy Ways to Maintain Your Asphalt Driveway
An asphalt driveway adds aesthetic appeal and function to virtually any property, but it also requires some minimal maintenance to keep it looking its best. Here are some easy maintenance tips that can help you enjoy your paving investment.
Have your paving company add a high-quality topcoat sealer to protect the pavement from the elements and wear and tear.
Make sure to address cracks and blemishes right away rather than waiting for them to get worse. You can avoid costly repairs by having cracks filled and smoothed when they appear.
Always call on a professional paving company for repairs and replacement services so that your driveway maintains its fortitude.
Asphalt is known to have some problems — we've all been stuck in traffic while repair crews are filling potholes — but there is a way to prevent them. By having a topcoat sealer added to your blacktop driveway, you can say goodbye to fading, cracking, bulging, and weed growth. Your blacktop driveway will stay beautiful and dark for years to come.
At AAA Top Quality Asphalt in Winter Haven, Florida, we have the expertise you need to have your dream blacktop driveway. Just like our name says, we only use and create top quality asphalt. We offer only the best customer service and always put you first. We even offer financing for our customers who need a little more time and leniency with their bill. Call us today, so we can prove to you why we are the best choice when it comes to our services.
At AAA Top Quality Asphalt, we install blacktop driveways in Lakeland, Brandon, Tampa, Winter Haven, Clermont, Plant City, Mulberry, Davenport, Lake Wales, Riverview, Winter Garden, Kissimmee, Maitland, Orlando, St. Petersburg, and Auburndale, Florida.