When installed and maintained correctly, a blacktop driveway in Tampa, FL can last for decades.
Blacktop Driveway in Tampa – From brick and stone to pavers and gravel, there are many different materials that can be used to pave your driveway. However, one driveway material that should not be overlooked is asphalt. When installed and maintained correctly, a blacktop driveway can last for decades. Additionally, asphalt is a highly cost-effective material that can enhance the curb appeal of any home in the Tampa, Florida area.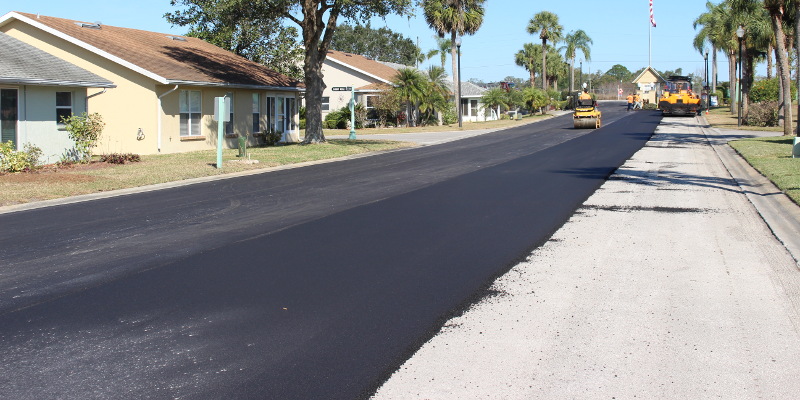 Although asphalt can crack, fade, and bulge in certain spots, these problems are relatively easy to repair. In many cases, all you need to do to restore the appearance of a blacktop driveway is to have it resurfaced, which is a simple and inexpensive process.
To ensure that your asphalt driveway is installed with precision, our team at AAA Top Quality Asphalt is here to help. When we pave driveways, we only use quality asphalt and ensure that the needs of our customers are put first. As we work on your new driveway, you can expect exceptional customer service from every member of our crew.
Our company is fully insured and licensed, and we guarantee all of our work. Additionally, we have built our operations on the principles of hard work, dedication, and quality workmanship, and have made a name for ourselves in the asphalt industry because of this.
To find out more about why you should consider adding a blacktop driveway to your property or why we are the ones for the job, please reach out to us at AAA Top Quality Asphalt today. We look forward to hearing from you.
At AAA Top Quality Asphalt, we install blacktop driveways in Lakeland, Brandon, Tampa, Winter Haven, Clermont, Plant City, Mulberry, Davenport, Lake Wales, Riverview, Winter Garden, Kissimmee, Maitland, Orlando, St. Petersburg, and Auburndale, Florida.