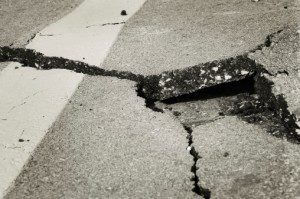 Even the best asphalt paving system cannot escape the effects of Mother Nature. Managers and facility owners are often challenged when making financial decisions regarding the implementation of an asphalt preventative maintenance program that best suits their needs.
A professional paving contractor can give invaluable guidance on the choice of preventative maintenance options, but how do you know which is best, and when is the right time to have the work done? A strategy that is appropriate for one situation might not be suitable for another.
Paving that's right for asphalt preventative maintenance applications include relatively new systems where preservation remains cost-effective. These systems will typically be 3 to 7 years old and might be showing early signs of deficiency such as pavement cracking and surface raveling.
Protecting a system from environmental issues, like water penetration through fissures and cracks, along with oxidation, can add years of life to it. However, preventative maintenance would not be effective for a system that shows significant failure or structural deficiencies.
As a manager or facility owner, protecting your investment should begin with planning a management program. For example, the first approach for an asphalt parking lot should include crack filling and crack sealing. It goes without saying that a qualified contractor with a good track record of similar projects should be used for both these jobs as the first step in initiating an asphalt preventative maintenance strategy.
For coverage you can count on, contact us at AAA Top Quality Asphalt. We offer multifaceted, turnkey, self-contained solutions for homeowners, general contractors, municipalities, property owners and developers in Lakeland, Florida, and surrounding areas.