We carefully barricade the area for safety before completing your catch basin repairs to make it structurally sound and functional again.
The vast majority of commercial paving projects require attention to drainage to avoid needing extensive repairs or facing premature failure of the project. At AAA Top Quality Asphalt, we are well-known for our meticulous care when handling new projects, but we are also there for you should you need repair work done. We offer repair services for catch basins, storm inlets, and storm pipes that are all important drainage components that should be inspected regularly.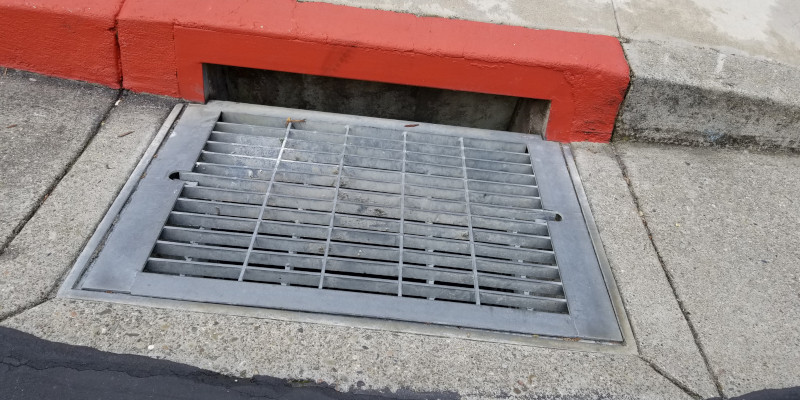 Our catch basin repairs are designed to resolve issues that happen either from faulty installation or from wear over time. Just as water flow once carved out our greatest canyons, it can eventually cause damage to your property's catch basin. We also look for any causes that have resulted in needing catch basin repairs, such as water intrusion through cracks in the asphalt around the catch basin, so they can be resolved putting an end to future problems from that cause.
At least we don't have to be concerned here in Lakeland, Florida about the effects that winter freezes and salt usage could have, but there are other things that can leave you needing catch basin repairs, such as ground shifting, vehicles driving too close to them, sinking, and simply age. Whatever the cause might be, you can count on our skilled team to barricade the damaged area to keep everyone safe and then make the necessary catch basin repairs so that you have a structurally sound and effective catch basin again. Contact us today to have an estimator come to your property to assess the problem and provide you with a recommendation and quote for handling your catch basin repairs.
At AAA Top Quality Asphalt, we offer catch basin repairs in Lakeland, Winter Haven, Tampa, Clermont, Brandon, Plant City, Mulberry, Davenport, Lake Wales, Riverview, Winter Garden, Kissimmee, Maitland, Orlando, St. Petersburg, and Auburndale, Florida.