If asphalt is laid and set properly on your Brandon, FL property, it will be very durable and require little to no maintenance.
Asphalt in Brandon – If you have cracks or other damage in your driveway or walkway, these can become liabilities for when people are walking on them. A cracked or damaged driveway can cause damage to your alignment or result in water accumulating in uneven areas and causing additional problems. If someone trips on your walkway, it could be your responsibility to pay for any damages resulting from an injury. This is even more common for commercial building owners who are responsible for maintaining the common areas and ensuring safety for all who might visit the property.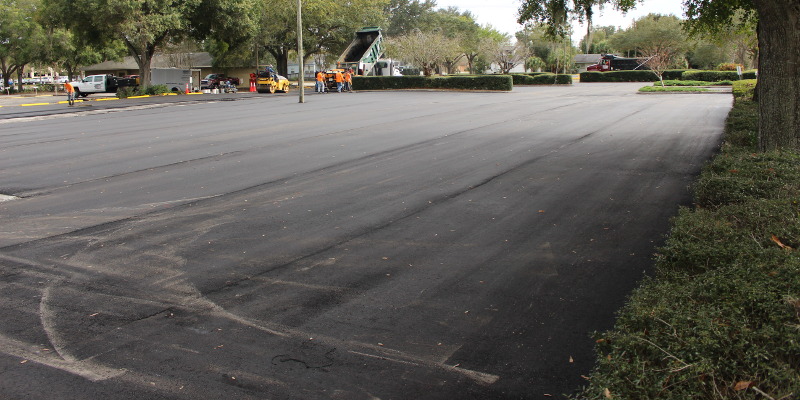 Homeowners and business owners in Brandon, Florida who need to repair or replace their driveways and/or walkways might be trying to decide between concrete and asphalt. Each has its own set of advantages and disadvantages, but asphalt is becoming more popular throughout the country. If asphalt is laid and set properly, it is very durable and requires little to no maintenance. For many people who are unhappy with their asphalt, it can be attributed to improper construction.
The main benefit of asphalt is that it is much cheaper than concrete. You can also choose stamped asphalt for a more visually appealing design, although this does come with a slightly higher price tag. Another key benefit is that homeowners can drive on asphalt almost immediately, whereas concrete takes at least a week to cure.
At AAA Top Quality Asphalt, we offer services for asphalt in and near Brandon, Florida. Give us a call today to discuss your project.
---
At AAA Top Quality Asphalt, we offer asphalt services in Lakeland, Brandon, Tampa, Plant City, Winter Haven, Clermont, Mulberry, Davenport, Lake Wales, Riverview, Winter Garden, Kissimmee, Maitland, Orlando, St. Petersburg, and Auburndale, Florida