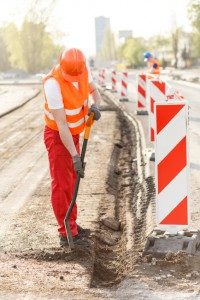 When hiring someone to lay down the driveway for your business or personal property, you need to find someone who can get the job done right. If asphalt isn't treated correctly, it can crack and crumble prematurely. There's also nothing worse than having to drive across uneven, bumpy roads. At AAA Top Quality Asphalt, we can help you choose the right asphalt paving contractor the first time, so you don't have to waste your resources fixing a problem later on.
Top Qualities to Look For
When searching for businesses in your area, you'll want to see how long they've been in business, whether their licenses are current, and if their business has good reviews. Reviews need to be taken with a grain of salt as anyone can comment and disparage a business if the person wants to. However, a longstanding good reputation in a community means that your contractor is honest and does good work. Do your homework and weed out the good and the bad.
Make sure your asphalt paving contractor offers competitive prices. You wouldn't want to pay more than you should, but you should also choose a service that offers quality.
Many asphalt contractors offer warranties and guarantees. When your contractor is finished with the job, they should stand by the work. Many asphalt paving contractors will offer to re-do work if it's having issues due to contractor mistake or mishap.
If you want to know more about hiring an asphalt paving contractor for an upcoming job, contact us. We're always happy to help!