Our team has the right experience to make your condominium asphalt paving project a success.
If you've ever lived in a condominium, then you know from experience how much the parking setup can affect your day-to-day life there. If you own or operate a condominium complex, keeping the parking lots in good shape is an important part of maintaining your facilities and ensuring your tenants' satisfaction. We at AAA Top Quality Asphalt can help you do just that with our HOA & condominium asphalt paving services.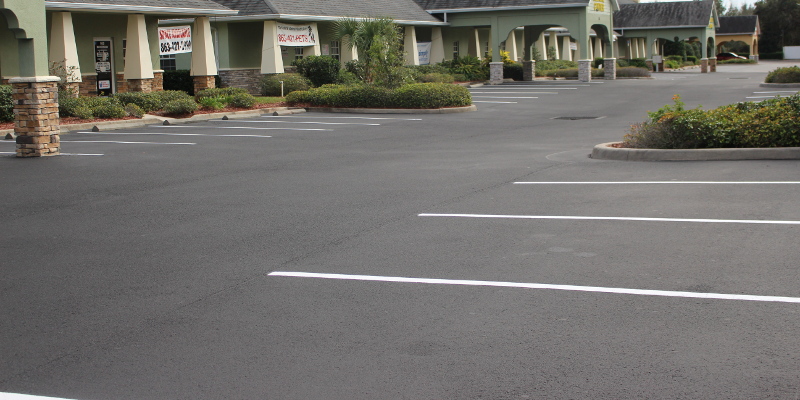 AAA Top Quality Asphalt is one of central Florida's leading paving contractors, with more than 40 years of experience in the asphalt industry. We are proud to serve the Winter Haven, Florida community, and we want to help you keep your parking facilities in the best possible condition. When you enlist our HOA & condominium asphalt paving services, our team will do everything we can to ensure that you get the results you deserve. First, our experts will consult with you to determine the scale of the project and come up with a timeline that works. Once we have your approval, we will get started, keeping to a steady work schedule so that you can be sure that we'll meet your deadline. When we're done, your complex will have smooth, high quality asphalt paving that lasts.
HOA & condominium asphalt paving has its own considerations that need to be accounted for, so it's best to choose a contractor that has experience with this type of project. We at AAA Top Quality Asphalt have a great deal of experience with projects like this, so you can count on us to deliver high-quality, long-lasting results. If you are in need of paving services for your condominium complex, call our team today to learn how we can help you.
---
At AAA Top Quality Asphalt, we offer HOA & condominium asphalt paving services in Lakeland, Brandon, Plant City, St. Petersburg, Tampa, Riverview, Orlando, Winter Haven, Winter Garden, Clermont, Mulberry, Davenport, Lake Wales, Kissimmee, Maitland, and Auburndale, Florida.