Storm pipe repairs are a cost-effective option that is preferrable to excavation and replacement when possible.
When you have the word "asphalt" in your name, it can be easy for people to forget that you also have talents with concrete projects. At AAA Top Quality Asphalt, we are as experienced with concrete work, such as storm pipe repairs, as we are with asphalt.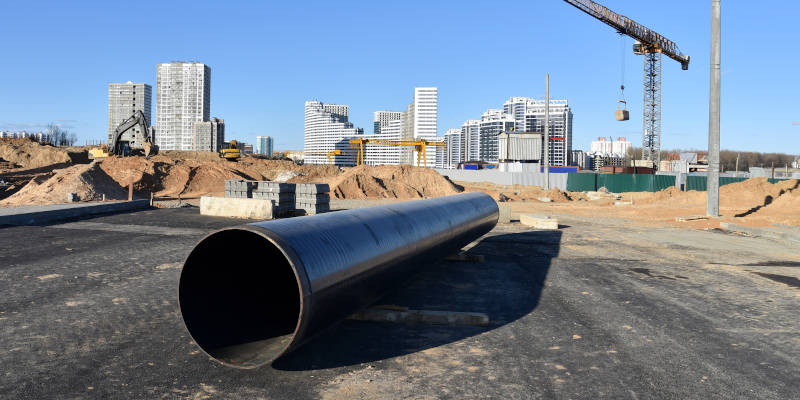 There are two ways in which a broken storm pipe can be resolved. The most invasive option is to excavate the storm pipe and install a new one. If you are looking for a cost-effective, less invasive solution, the storm pipe can be repaired with a specialized epoxy resin. For storm pipe repairs like this to be feasible, the extent of the damage cannot be catastrophic in nature. As long as the pipe hasn't been smashed to many small sections, it is possible to use an inflatable liner coated with the epoxy resin to ease the portions into their original position and join the pieces back together.
Storm pipe repairs done in this manner are the best solution when excavation would be problematic. For example, if the storm pipe goes through an intersection or street that would need to be closed, it is far better to consider a repair solution instead so that traffic is not impeded for a long stretch of time.
Keep in mind that, since we also offer culvert installation services, if the problem cannot be resolved with storm pipe repairs, we can still solve your drainage problem. We can even handle paving should there be a need to dig up a roadway, driveway, or other paved surface. Contact us today to learn more about our storm pipe repairs or any of our concrete or asphalt services in the Tampa, Florida area.
At AAA Top Quality Asphalt, we offer storm pipe repairs in Lakeland, Winter Haven, Tampa, Clermont, Brandon, Plant City, Mulberry, Davenport, Lake Wales, Riverview, Winter Garden, Kissimmee, Maitland, Orlando, St. Petersburg, and Auburndale, Florida.