With our team, you can expect your asphalt sealer project in Clermont, FL to be done in the most professional manner possible.
Asphalt Sealer in Clermont – When you first had your driveway or parking lot created, you may have thought there was nothing else you needed to do but perhaps keep the litter off it and slap some pavement markings on it from time to time. The truth is that an asphalt surface takes quite a bit of abuse from foot traffic, vehicles and even the unrelenting sun here in Clermont, FL. In order to preserve your investment and keep it looking nice, asphalt sealer must be applied on a regular basis.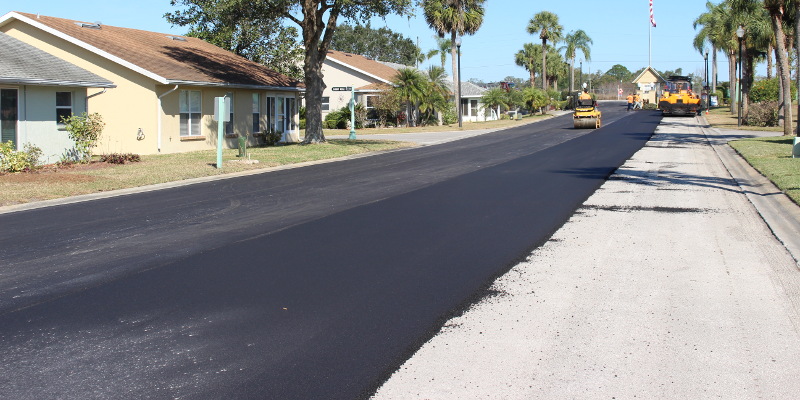 With our team at AAA Top Quality Asphalt, you can expect your asphalt sealer project to be done in the most professional manner possible. We first prepare by detouring traffic away from the area in which we will be applying asphalt sealer. We consider how to do this carefully, so we can create only minimum disruption to your business. Once the area is protected, our next step is cleaning the area. Applying asphalt sealer to an unprepared surface is a waste of time and resources. Part of the cleaning process includes dealing with any gasoline or oil spills, as well as cleaning up debris. Another part of the preparation is taking steps to be sure overspray of asphalt sealer is avoided.
Then, and only then, do we put down the asphalt sealer. We believe that taking all these extra steps is the best way to ensure your asphalt is protected, so its lifespan can be as much as twice as long. "Top Quality" is not just part of our name – it is how we do business and have for more than a decade. Give us a call today to set up an appointment for asphalt sealer or any of our other services. We offer free estimates.
At AAA Top Quality Asphalt, we offer asphalt sealer services in Lakeland, Clermont, Tampa, Winter Haven, Brandon, Plant City, Mulberry, Davenport, Lake Wales, Riverview, Winter Garden, Kissimmee, Maitland, Orlando, St. Petersburg, and Auburndale, Florida.