If you are interested in learning more about flatwork services that we provide in Brandon, FL, contact us today.
Flatwork in Brandon – In general, the term "flatwork" refers to any concrete slab that will require finishing. This includes everything from concrete walkways, driveways and patios to floors. Flatwork can be laid indoors or outdoors. While there are other flooring and patio materials to choose from, such as wood or tile, concrete is an excellent choice if your primary concerns are versatility and affordability. One of the most appealing things about flatwork is that it can be stenciled or stained, allowing you to create a look that is different and outstanding.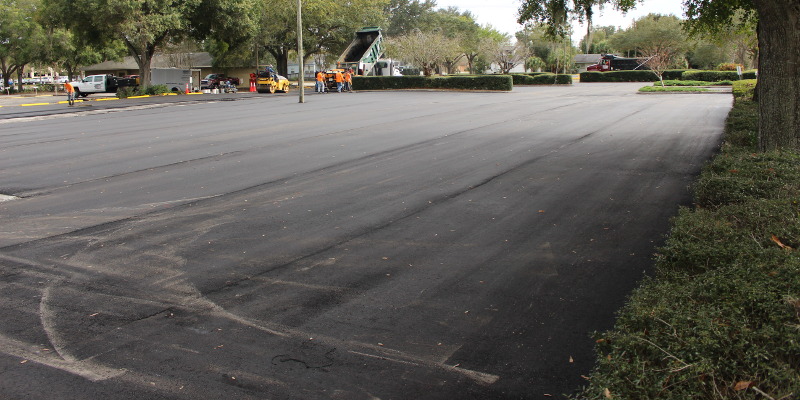 Since flatwork functions best if it is level, the first step in the process is excavating the soil from the area where the flatwork will be placed. After this, a sand or gravel base will be put into place and a mold erected. Once this step has been completed, the flatwork will be poured. The materials used in your flatwork will vary depending upon what you will be using the flatwork for. For example, the materials used will be different if you expect the area to be subjected to heavier weights, as opposed to lighter usage.
If you are interested in learning more about flatwork services that we provide, contact us at AAA Top Quality Asphalt. We are skilled and experienced in flatwork creation that is unique, attractive and of the highest quality. Your satisfaction is a top priority for us, which is why we will complete the task in a quick and effective manner. When you need flatwork in Brandon, FL, contact our team of experts. We can get you on your way to flatwork that will be durable and inviting.
At AAA Top Quality Asphalt, we offer flatwork services in Lakeland, Brandon, Tampa, Orlando, Winter Haven, Clermont, Plant City, Mulberry, Davenport, Lake Wales, Riverview, Winter Garden, Kissimmee, Maitland, St. Petersburg, and Auburndale, Florida.